Gnomes! Gnomes! Gnomes!
Oh dear, I missed last week due to family obligations. But here I am with gnomes from six shops in our
Waldorf on Etsy Team
.
Each post showcases handmade items from different countries, crafted from varied materials. I also share the item on my Pinterest, Tumbler, Twitter and Facebook page. Where possible I have included
social
media links for the artist/crafter.
To change things up a bit next week will feature animals from shops in different countries crafted in a variety of ways.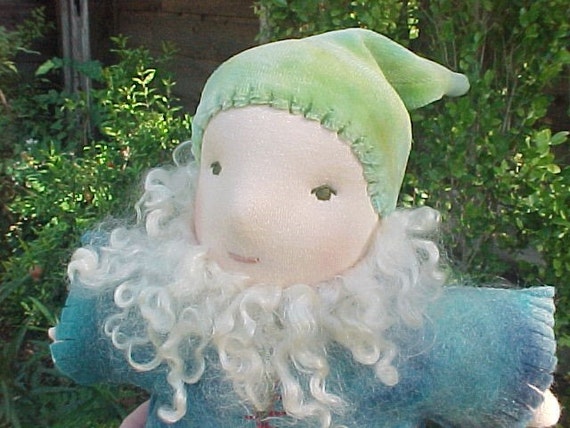 Joyce in Texas, USA makes a wonderful
variety
of
large dolls -pirates, mermaids, storybook characters, and animals-elephants,
dragons
and bears to name a few. Click to find her on Facebook.
She writes about her gnome: "Although most at home in a garden,
Hillcountry Dollmaker
gnomes have a fondness for humans and would love to live with a compatible family. Just under 11" tall, body is made of hand dyed cotton velour, he has beard of goat locks, embroidered face. He is wearing a wool felt tunic hand dyed in hues of blue with embroidered details. This is a custom listing and you may choose eye color, skin tone and clothing colors for your special friend. Also, check out my girl gnome Marjoram, who is available in another listing."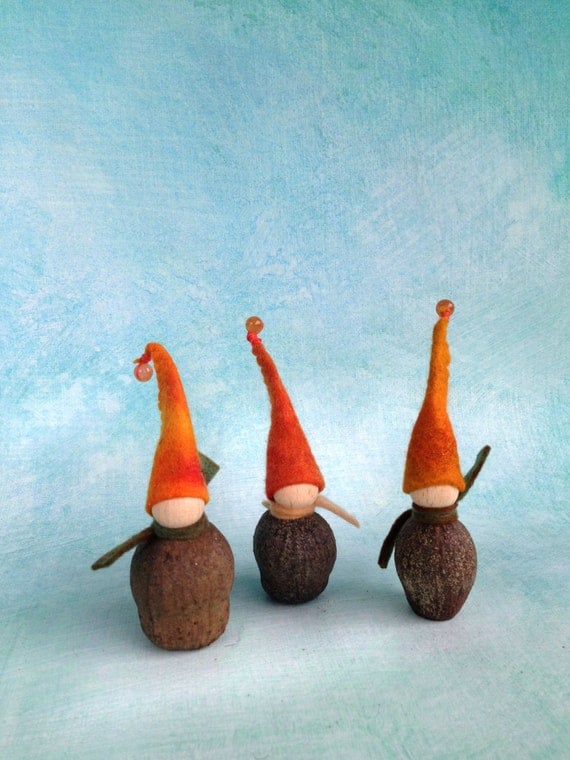 Margriet from the Netherlands is imaginative in creating gnomes and
accessories
for them. She writes "My passion is designing and creating
jewelry
and making
fairy tale
figures out of wool, wood and silk. I design one-of-a-kind and limited edition pieces, all handcrafted with attention to detail and quality. Everything I make is close to my heart. "
Find her on Facebook.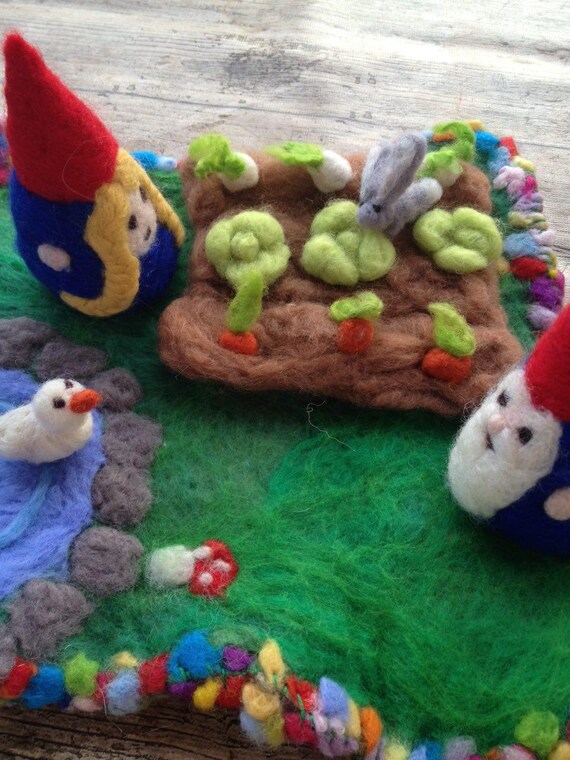 Kitty Moore from Germany is a needlefelter inspired by "folklore, legends,
fairy tales
, storybooks and nature. ".
She writes " This
play mat
is double the fun because it is reversible! Side 1: Has a green field with a border of
multicolored
flowers. There is a duck pond and 3 little toadstools.
Side 2: Is the forest. Here there is a stream with stepping stones, an evergreen tree plus more flowers and toadstools. I needle felted this
play mat
with Merino wool, so it is super soft."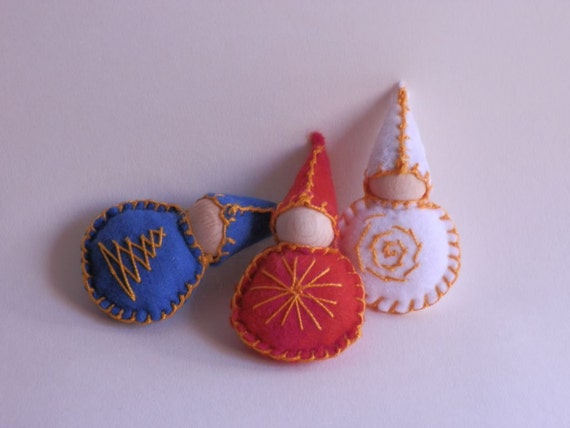 Sunchuko from Croatia
has colorful gnomes and crocheted items in her shop.
"
I am a
Waldorf
inspired crafter,always trying out new crafts,materials and techniques, but always prefer natural materials."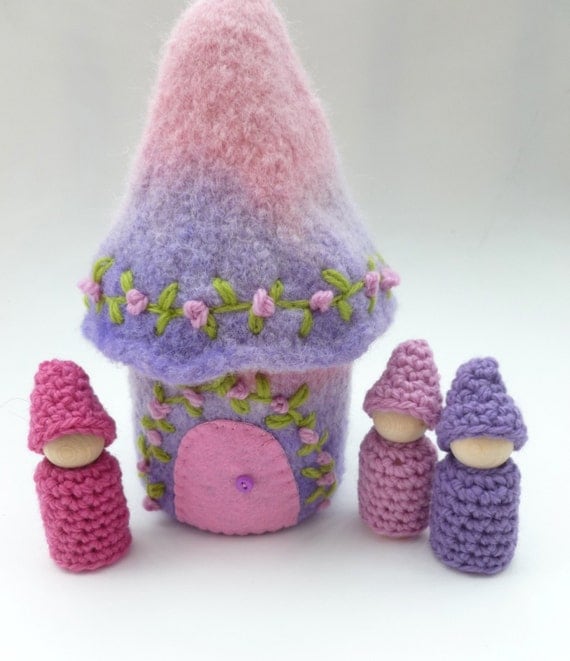 Valarie Mazzarella from Vermont, USA
works with wool from her Romany sheep.
Click for her Facebook page.
She describes her beautiful listing:
"An adorable felted wool home for your gnomes. Gnome home has been knit from wool yarn and then felted, roof comes off. Inside each home you will find three wood gnomes, dressed in a crochet wool outfit. House measures 7" tall, 12" around. Gnomes measure 2 1/2" tall.
Toys crafted of materials like wood, wool, silk and cotton connects our children with the natural world and encourages creative and imaginative play."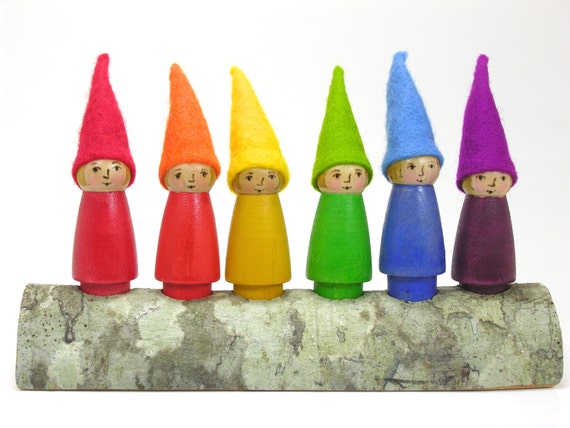 Danyal Boyd of Oregon, USA paints peg doll animals and figures. Follow her on Instagram and Facebook.
"Rainbow Girl Gnomes, available here as a full set of 6- Each gnome wears a hand embroidered wool felt cap that has been stuffed with wool batting, making for a very sturdy and cozy gnome! These adorable gnomes are painted in all the beautiful colors of the rainbow with non toxic watercolors, and sealed with a non toxic acrylic sealer for added gnome protection. Each gnome has its very own facial features, drawn with a wood burning tool, making for a lovely and unique set of gnomes."